How To Apply
If you are interested in joining the BCMB graduate program, we encourage you to submit an application via the Integrated Life Sciences portal. Direct admits may also be considered via arrangements with individual faculty members (link to faculty) using the same ILS portal.
Graduate Students are the Backbone in our Research Programs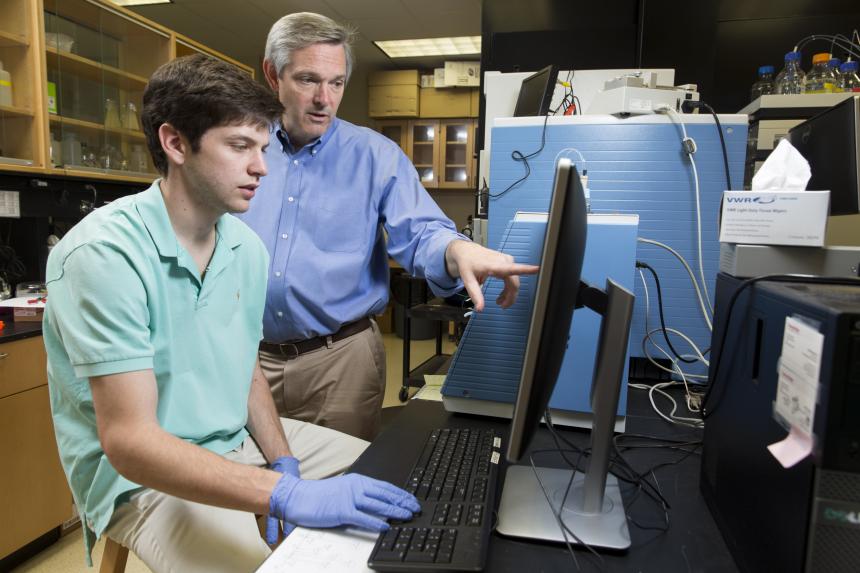 Our research faculty and resources create a robust mentoring and training program for approximately 70 graduate students. A BCMB graduate student will also find opportunities in our many affiliated research institutes, centers and alliances, including the Bioenergy Institute, Center for Complex Carbohydrate Research (CCRC), Center for Molecular Medicine (CMM), the UGA Cancer Center, the Institute of Bioinformatics (IOB), the Center for Tropical and Emerging Global Diseases (CTEGD), Developmental Biology Alliance, and Center for Bioenergy Innovation (CBI). Please see Interdisciplinary Research  for further information. Students receive training in their respective focus areas, and have the opportunity to diversify their training by taking elective courses or actively collaborating with other labs to develop new skills. Students can take advantage of state-of-the-art equipment available through individual research labs, core labs and other shared facilities.
Generous Stipend Support  
The Department of Biochemistry and Molecular Biology provides financial support in the form of tuition waivers and stipends to graduate students that are enrolled full time in the Ph.D. program. All graduate students entering the Department are funded through Research Assistantships. A small number of Teaching Assistantships are available for those who wish to broaden their training experience, but no formal teaching is required. Ph.D. students recruited to the BCMB graduate program receive a guaranteed annual stipend. UGA also offers subsidized health insurance for students wishing coverage. The stipends are in line with or exceed the guidelines set forth by the National Institutes of Health and other federal funding agencies. The low cost of living in the Athens area makes these stipends of greater economic value than those offered elsewhere.
Period of Study
Students entering the doctoral program with a Bachelor's degree usually require 4-6 years of full time work. Students entering the program with a Master's degree usually require 3-5 years of full time work.
Successful Graduates 
Graduates of the BCMB program are highly sought after by academic, industrial, and governmental agencies looking to hire the best and brightest.