Welcome
The Biochemistry & Molecular Biology (BCMB) Department represents a cross-disciplinary research environment filled with professionals who are enthusiastic and passionate about scientific discovery. Our Ph.D. training program is research intensive with over 32 research active faculty and ~70 PhD students. Our faculty generates in excess of $30 million/year in research funds from federal agencies (NIH, NSF, DOE, and USDA), private organizations (American Cancer Society, American Heart Association, Burroughs Wellcome Fund, Juvenile Diabetes Research Foundation) and statewide initiatives (Georgia Research Alliance, Georgia Cancer Coalition).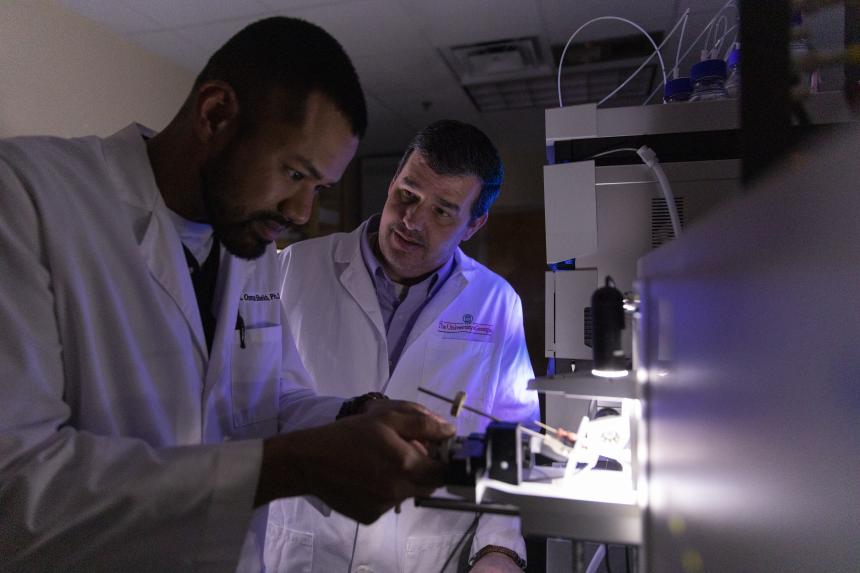 As researchers and educators, we have a passion for investigating and explaining the mysteries of life from biochemical, molecular and structural perspectives. That is, we thrive on digging down to the basic molecules of life – metabolites, lipids, chromosomes, RNAs, proteins, the myriad modifications of proteins, etc. – to understand the inner workings of integrated processes like cell differentiation, proliferation, motility, death, and the signaling pathways that mediate them.
Program Information
Graduate Degree Programs
Detailed information about our graduate degrees including the MA and PhD degrees.
Prospective Students
Prospective students can learn more about our graduate program here
Current Students
Find information you need if you are currently enrolled in our graduate program
How to Apply
Find application procedures for both the MA and PhD programs
Graduate Courses & Course Schedules
See all course descriptions and up to date course schedules
Graduate Student Forms
All the forms you will need in graduate school
Graduate Student Handbook
The handbook outlines current complete degree requirements for a graduate degree in Biochemistry and Microbiology from UGA.
Ph.D. students recruited to the BCMB graduate program receive a guaranteed annual stipend of no less than $32,000.
Training Fellowship Opportunities
Explore the Biochemistry and Molecular Graduate Training Program