Image: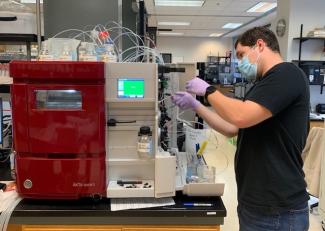 The BFF has recently expanded its purification portfolio with the addition of the ÄKTA Avant.
With the Avant, resin screening and method optimization are automated to allow for increased efficiency and design of experiments. Multiple inlet ports and the BufferPro software allows for in process custom buffer mixing. Methods can be scaled to larger columns including HiScale and AxiChrom.The BFF can custom pack resins by pressure or flow up to 70mm in diameter on this system. For temperature sensitive products, integrated chilled fraction collection allows for increased stability.
Contact us today to see how your process can benefit.