Image: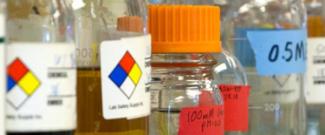 As part of the UGA Career Outcomes Survey, students were asked to identify UGA faculty and staff who have had a significant, positive impact on their career decision-making process. Graduates in the Class of 2019 have recognized some of our faculty as a few of those who have contributed greatly to their career development and success. 
Congratulations to the following faculty, and thank you for all that you do for your students!
David Blum
Alan Darvill
Erin Dolan
Arthur Edison
Paula Lemons
Sarah Robinson
Robert Sabatini
Amar Singh
Michael Terns
Zachary Wood
Nadja Zeltner
As the Career Center looks toward collecting data on their upcoming December 2019 graduates, encourage them to complete the UGA Career Outcomes Survey.  Please note that all graduate and undergraduate students are eligible to complete the survey in their last semester of study up until six months after graduation.
Thank you for your continued dedication to your students and their future careers!